Attraction to visit in Virunga National Park Congo
Virunga National Park was established in 1925 as Africa's first national park and was formerly named Albert National Park. The vegetation cover of this park includes forests, Savannah, lava plains, erosion valleys, swamps, active volcanoes with the glaciated peaks of the Rwenzori Mountains. It was mainly founded to safe guard endangered Mountain Gorillas that were constantly poached and killed during the Congo civil War.
Virunga National Park is a sensational place to visit as it harbors a number of other animals like chimpanzees, hippopotami, bird species, forest and Savannah elephants and lions. The park is now secured and also known for its two amazing active volcanoes of Mt. Nyiragongo and Mt.Nyamuragira located in the massifs of the Rwenzori and Virungas mountains.
Things to do in Virunga National Park Congo
 Mountain Gorilla Trekking in Congo
This is the most sought after activity in the Virunga national park. Gorilla Trekking is a significant practice done and a life changing experience in the Virunga National Park and is worth due to the existence of the primates in that area.
Gorillas are sub divided into family groups with different attributes with silver backs that act as leaders. The silverback's powerful presence, his calmness, the care that mothers show their young and the playful juveniles is overwhelming. Mountain gorillas are good natured and fascinating to watch. Trekking begins at Bukima Patrol post and usually takes about 1-2 hours of hiking in each direction with a park ranger depending on where the mountain gorillas spent the previous night. Visitors are always required to wear surgical masks when in the presence of gorillas so as to safeguard the health of Virunga's gorillas.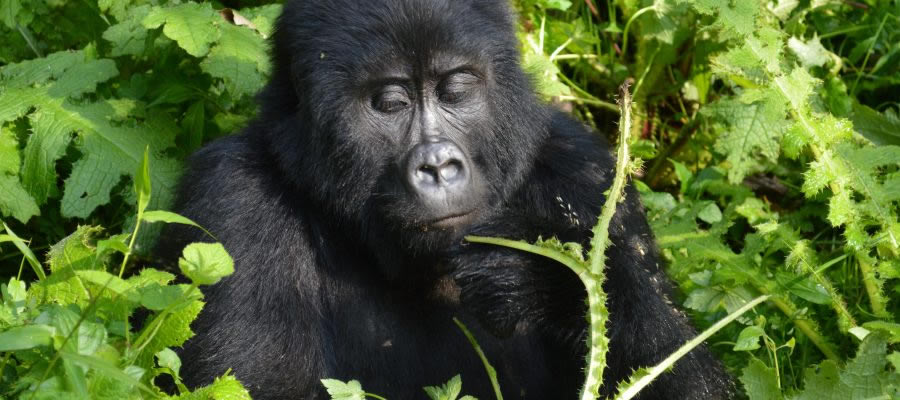 It's always advisable to cancel if one has a cold, fever, diarrhea or persistent sore throat since mountain gorillas are extremely susceptible to human illnesses especially human respiratory viruses and other common ailments.
For one to trek Gorillas at Virunga National park, you must have a gorilla permit that costs $400 USD  for international adult and the Congolese residents at $150.
Gorilla families/ groups in Virunga National park
Just like any other gorilla trekking destination, Congo is not exceptional and it has over 6 gorilla families. Due to the security quagmire in that country, no one knows the actual number of gorillas that this country harbours. However,the last census carried out in 2013,indicated that Congo has over 100 gorillas with about 7 new borns. So below are its currently known and habituated gorilla families.
Munyaga Family
This family is led by Munyaga the dominant silver back with Bilali as the dominant female. The group has 7 individuals with two siverbacks. The group is located in Bukima post near the Goma area. This is the most recent group to be discovered and habituated.
The dominant female joined this group from the Rugendo family and came with two babies and one died in infancy. The Dominant male is missing for now and the group is temporarily headed by Mawazo who moved from the buhanga family.
Kabirizi Family
This group is also found near the Goma area and it's headed by the dominant silverback Kabirizi. The group has 34 members with two silverbacks.The Group derives its name from the ICCN director who died in a fatal car accident in the 1990s. The group was formerly known as Ndungutse led by Ndungutsehimself who died during a rebel war in the area.
Lulengo Family
This group has 6 members with one silverback and is led by Lulengo himself. It's found in Jomba near Bunagana. Lulengo was part of the Rugambo family which was the first family to be habituated.This sliver back got its name from the former technical director of the Virunga national Park who was killed by a land mine.
Humba Family
This family has 16 gorillas and one silverback. It is found in the Bukima area near the Goma sector. Humba is the dominant silverback and he heads this group himself.This is the calmest family in this park is it is preferred to be tracked by everyone. Humba split from the Rugendo his father in 1998.
Mapuwa Family
The group is found in Jomba near Bunagana. It has 15 members with one silver back.  Mapuwa is the head of this family and he is also son to Rugendo and brother to Humba.He left his father in 1998 to form his group and has been head since then. He is so protective of his family more than any other siver back.
Rugendo Family
Rugendo is the father to Humba and Mapuwa. This group has 6 members with 3 silver backs. This was the first group to be habituated in 1989. When Humba split for his father, there was a decrease in number because he left with some members.The group then reduced t0 8. There was increase there after due to concecutive births but the instability in the area claimed the life of some of the gorillas including Rugendo himself in 20
When is the Best time to go for gorilla trekking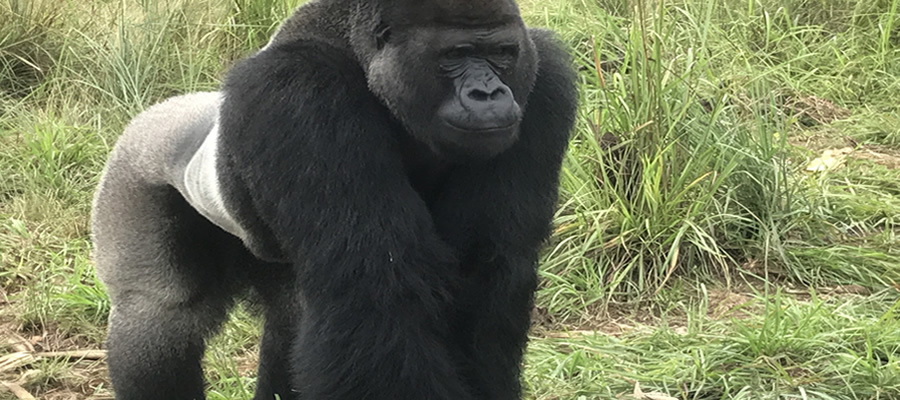 There has been an ongoing debate on what the best time to trek is or track gorillas in Uganda. Several arguments and opinions have been voiced in different avenues including online forums such as TripAdvisor, lonely planet among others. The fact is that gorillas in Uganda can be tracked throughout the year and clients almost get the same satisfaction. This is because clients tend to avoid rainy season forgetting that Bwindi Impenetrable National Park is located in an Equatorial Forest where chances of rain are very high daily.
Mountain gorillas which are among the most endangered species on planet earth are located in Bwindi Impenetrable National Park and the Virunga ranges which are shared amongst three countries such as Uganda (Mgahinga National Park) Democratic Republic of Congo (Virunga National Park) and Rwanda in Volcanoes National Park. And because these primates are highly endangered, clients pay highly to view or trek them. Because of the current price of gorilla permits which are at US $1500 in Rwanda and US $600 in Uganda, clients would love to maximize their experience when it comes to gorilla trekking and the best time to visit them.
Uganda being crossed by the equator has a modified equatorial climate with two rainy seasons and because of this people tend to associate these rainy seasons with the best times to trek gorillas. This is true because when it is raining, it becomes hard to hike and trek in the impenetrable forest because of the heavy rains that make the trails too slippery. That notwithstanding, some gorilla families need to drive for some time to reach at the beginning of the trail heads and because of this, if you don't have a four wheel drive vehicle you might not make it to the gorillas. Besides that, vegetation tend to grow something that reduces chances of proper visibility and photography. All the above combined, the best time to visit the gorillas is to avoid the most rain seasons in Uganda.
Thus the best time is in June, July, August, September and part of October but because of global warming it is even becoming very hard to predict when it is going to rain or not. The above are just the views of the Author but might not necessarily present the real facts on ground and opinions of other people.
How to obtain a gorilla permit in Congo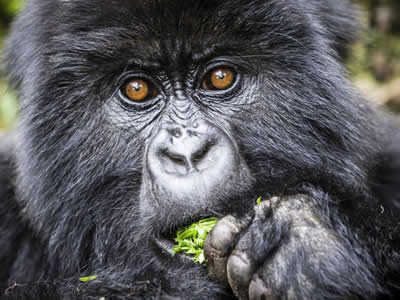 The Congo gorilla trekking permit costs US $400 and you can only obtain this permit through applying and booking for it from the Virunga national park liaison office located in Goma. Virunga National Park is managed by the International Union for Conservation of Nature (IUCN) and its this organization that has the mandate to issue you this gorilla permit on behalf of Virunga national park through their office in Goma. Once you have got this permit,then you are free to head to the starting point of the trek at Bukima for briefing and allocation of a gorilla group to be visited and then it is here that the actual gorilla  trekking exercise begins from.
Senkwekwe gorilla Orphanage centre
The Senkwekwe Orphanage Centre refers to a facility that was created to take care of orphaned gorillas from Goma plus those that were rescued from poachers. This centre is located in Rumangabo near the park headquarters .This facility was named so after a dominant silverback called Rugendo who was assassinated in 2007 with three other members.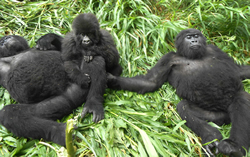 This is the only facility in the world over that caters for the orphaned gorillas with 4 gorilla families that were rescued from being killed and these include Maisha,Ndeze,Ndakasi and Matabishi.Maisha and Koboko were the first to be rescued from Rwanda and then they interacted and connected with the others.
Eastern lowland gorillas that are also orphaned from anywhere in the region are also transferred to the facility as well.
So please when you visit this facility, you spend a good time with these primates watching their day today activities, feeding them, playing with them as well as watching how they play with each other.
Mount Nyiragongo Hiking
Mt. Nyiragongo is a beautiful volcano covered with vegetation and sometimes is dusted with snow that features the world's largest lava lake. It is a home to a variety of animals, including chimpanzees, monkeys and bushbuck. Nyiragongo is greatly feared during eruptions because of the low silica content of its lava that flows extremely fluid.
Trekkers to the summit of Nyiragongo volcano always begin at the Kibati patrol post, 30 minutes by car from Goma and one hour from Rumangabo. Normally the park rangers lead all treks and porters are always available for hire. The fitness of each group determines on the average time required to reach the summit usually takes 4 – 6 hours. So there is no definite time taken to the summit of this volcano. This is due to the fact that all people do not have the same level of fitness so they can't climb and reach within the same time frame.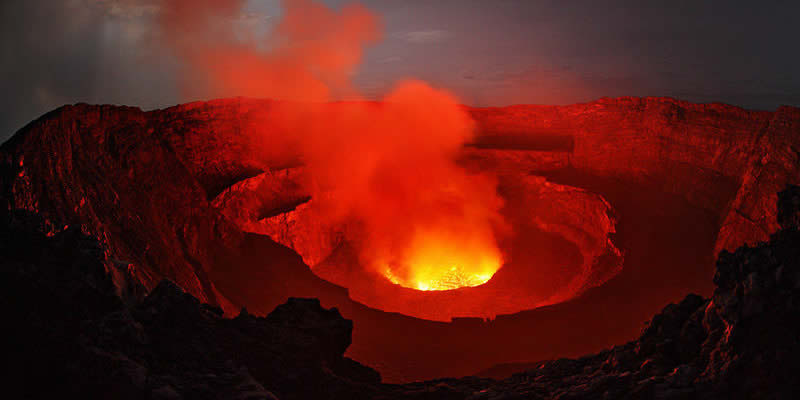 Climbs always begin at 10:00 am with a ranger station. Check in at the Kibati station by no later than 9:15 am on the day of their climb. Trekkers are strongly advised to bring full rain and cold weather gear as the temperatures at the summit are usually below freezing. Failure to bring proper gear leads to hypothermia. International adults pay US $300 and US $90 for the nationals.
Chimpanzee Habituation/Trekking
Chimpanzees habituation in Virunga National Park started in February 2014 when Congolese team trained by Frankfurt Zoological Society started living in the forests around park headquarters in Rumangabo.
Though these chimpanzees are always on probability to be seen but when seen they are really a good activity to engage in.Guests interested in tracking these primates always leave their hotels as early as possible in order to catch a glimpse of these primates. However, the rangers set off very early in the morning and go into the forest and first spot where these chimps are and then afterwards come for the guests after knowing that they are present.
Groups are limited to only 4 people and time with the chimpanzees is restricted to one hour. Chimpanzee habituation had come to a standstill due to the civil unrest1992-2001 and this had put the whole chimpanzee tourism to an end.
Visitors are always advised to cancel if they don't feel well at the time of their planned walk i.e. if they have a cold, fever, diarrhea or persistent sore throat because just like gorillas, chimpanzees are extremely susceptible to human illnesses. Most chimpanzees have died after being exposed to human respiratory viruses and other common ailments.
Nature Walks in Virunga
Nature walking usually entails transferring from one destination to another for purposes of appeasing the mind. Taking time to trail through various paths to spot different forms of nature like birds and relaxing from the noise of civilization and stress. During this nature walk, one strolls through the thick forest vegetation especially in the thick forest of Tongo.
Birding in Virunga Park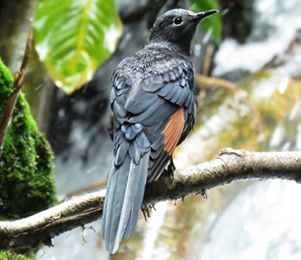 Watching different species of birds using either your ears or eyes, telescopes, binoculars in their natural habitat is a way of relaxation and taking time. The sounds and noise from the tremendous bird species usually rise you up very early in the morning at around 5:00 am as they sing in the trees. You are compelled to get out of bed as these sounds extra ordinary and persuasive. This makes your experience in Virunga National Park exceptional and rare to find anywhere else. In Virunga National park there are number of different bird species that inhabit the thick forest vegetation namely the Grey-throated Barbet, Double-toothed Barbet, Yellow-billed Barbet, Madagascar Bee-eater, Narrow-tailed Starling
Landscape viewing
Virunga national park is the best site for viewing the spectacular montane landscapes in the neighboring countries. These include the snow summits and the jagged relief of the Rwenzori Mountains, the volcanoes in the virunga conservation area together with the Afro alpine vegetation of tree ferns and the dense forests. More still, travelers see the eroded valleys spotted in the ishango and Sinda regions. The views provide travelers with extra ordinary experience since they do not need to travel to the places viewed while in the Virunga National Park.
Gorilla trekking rules
To minimize possible transmission of human diseases, visitors are asked to maintain a distance of 7m (about 22 feet) from the gorillas. If you are sick with a cold, flu or other contagious illness, please do not visit the gorillas.
Viewing time is limited to one hour.
Maximum 8 visitors per group.
Spitting in the park is strictly prohibited.
Should you need to cough, cover your mouth and turn away from the gorillas.
When with the gorillas, keep your voice low.
Try not to make rapid movements that may frighten the gorillas.
If a gorilla should charge or vocalize at you, do not be alarmed, stand still, look away from the gorilla and follow your guide's directions.
Do not litter.
Flash cameras are not allowed in the gorilla parks.
How to obtain a Congo Visa when visiting Virunga National Park

Congo is one of those countries whose visa is not so easy to attain. This is because this country has very few embassies the world over that you can go to and apply for the visa. More still,this country does not have an online visa application portal. So this makes it a little bit difficult to obtain their visa.So the only easier way to obtain this visa is to go through through the tour companies that organize trips to Congo. So you just send your passport copy with the visa fee of $100 USD to these companies and then they apply this visa on your behalf.So on your arrival,you find your visa ready with the immigration office at the border and they just hand it over to you without any hassle.