Rwanda Safaris : Gorilla Trekking , Chimpanzee & Wildlife Watching
The Republic of Rwanda is prime Safari destination within the east African Community since it offers many safari activities including exclusive primate safaris like gorilla trekking, chimpanzee watching & Golden monkey with extension to wildlife watching.
Gorilla Trekking in Rwanda:
We offer gorilla trekking Safaris in Rwanda and Uganda at exclusive rates which are purely private guided tours to enjoy watching the mountain gorillas in Volcanoes National Park with knowledgeable Safari guide of primate Safari Experiences LTD .
Your Rwanda gorilla Safari can be tailored to include other highlights of Rwanda such as wildlife safaris, chimpanzee tracking, nature walks, cultural tours & more within East Africa. Get started with planning your trip today and enjoy a funfilled Rwanda Safari holiday at even discounted prices with Primate Safari Experiences.
Popular Rwanda Safaris : Primate Trekking & Wildlife Tours.
2 Days Gorilla Trek Rwanda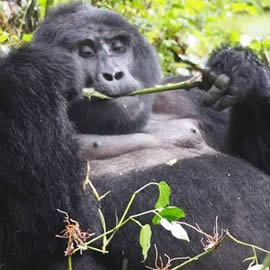 Book 2 Days Rwanda Gorilla Safari to enjoy gorilla trekking in volcanoes national park in Africa with knowledgeable safari guide of Primate Safari Experiences.
3 Days Rwanda Gorilla Tour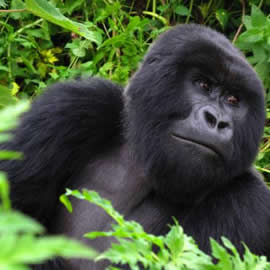 Go gorilla trekking in Rwanda with a magic primate Trekking company based in East Africa for true experience of gorilla watching in Africa. Book 3 Days Gorilla Safari Rwanda.
5  Days Primate Trekking Tour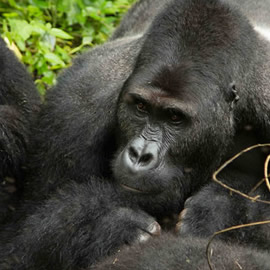 Book 5 Days Rwanda primate safari to enjoy gorilla trekking , Chimpanzee & Golden monkey watching to Volcanoes on exclusive luxury primate Tour.
4 Days Gorillas & Chimps Trek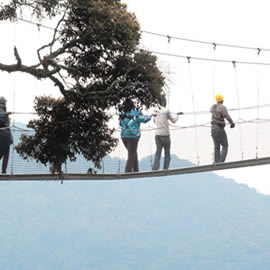 Book 4 Days Chimpanzee & Mountain Gorilla trekking to visit the Rwandan primates on rwanda safari holiday with the leading safari company in East Africa.
5 Days Gorillas & Bisoke Trek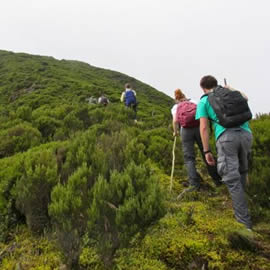 Book 5 Days Rwanda safari to enjoy gorilla trekking & hike the Virunga mountain of Bisoke after the primate watching experience with reliable experts in Rwanda.
7 Days Rwanda Safari Tour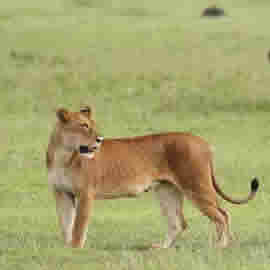 Plan and Book 7 Days Rwanda gorilla & Wildlife safari tour  to enjoy gorilla trekking in volcanoes, wildlife game drives, Boat cruise in Akagera on an luxury Safari Vacation to Rwanda.
3 Days Akagera Wildlife Trip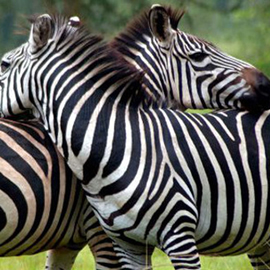 Book 3 Days Rwanda wildlife safari to enjoy game drive, boat cruise in Akagera National park a home for the big five including Rhinos , Lions.
5 Days Wildlife & Gorilla Tour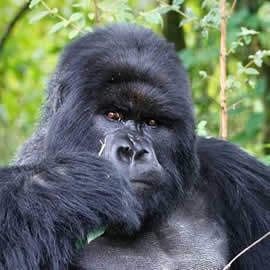 Book a Combined Wildlife & Gorilla Safari in Rwanda to Enjoy gorilla trekking in Volcanoes & wildlife watching in Akagera on 5 days.
10 Days Rwanda Gorilla Safari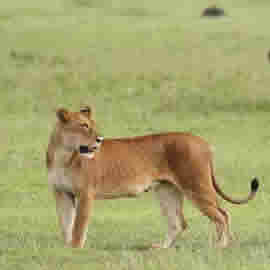 Book 10 Days Rwanda exclusive gorilla safari to enjoy double gorilla trekking , Chimpanzee trek & Wildlife watching on the magic combined primate & wildlife tour.