Safari Adventure Tours in East Africa 
Explore East & Central Africa, traveling overland on one of our Adventure Holidays and encompass all the best game parks, Gorilla Parks for both the eastern lowland & mountain Gorillas and sights.
A number of our trips delve off-the-beaten-track to explore out-of-the-way locations, while others visit well-known sites but involve an extended element of roughing it en route.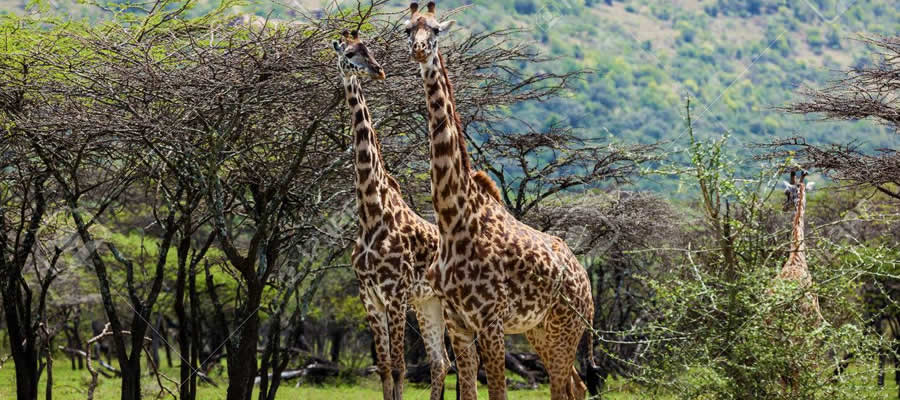 The journey on these trips is not just about ticking off sites and attractions, but also about the adventure of exploring new landscapes, cultures and customs. Some are in purpose built expedition vehicles, allowing self-sufficient travel, and require an element of 'mucking in' as you will often be asked to help out with group tasks, while others require specialist skills to conquer some of the worlds highest peaks or most hostile environments.
Accommodation is in small guest houses, lodges or tented camps and can sometimes be described as 'rustic' but clean and functional. This is a great way to see the countryside, its wildlife and meet local people.
You will be traveling in an air conditioned vehicle with a driver/guide throughout. Guests are expected to get involved with some food preparation and where the itinerary includes camping, the putting up and dismantling of their own tent. This style of tour would suit anyone who enjoys a bit of adventure.
Families are welcome also and we are happy to tailor your every requirement to enable you to have an unforgettable experience on our adventure holiday of a lifetime!
If you would like more information about safari and beach holidays in Africa call us now on +256774819223!