Congo Gorilla Trekking Safaris & Tours:
Democratic Republic of the Congo is a country located in Central Africa and Carpeted by huge swathes of rain forest and punctuated by gushing rivers and smoking volcanoes and this makes it to be ranked in Africa when its ultimate African adventure as it hosts the Eastern lowland gorillas in Kahuzi biega National Park & Mountain Gorillas in Virunga National Park, Plus the rare Okapi animal found in Okapi Wildlife Reserve.
Congo gorilla Safaris are seemly more expensive compared to Uganda Safaris or Rwanda Safaris offered at Primate Safaris Rwanda but the experience is worthy the price for gorilla trekking..
Dont miss to visit Congo's nyiragongo volcanic mountain while adventuring Africa on primate Tour.
Book Congo gorilla Trekking Safaris & Tours with the leading congo safari company that is offering wildlife & primate trips to Congo Since 2010.
Recommended Congo Safaris - Tailor made Tours.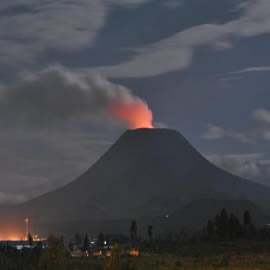 3 Days Gorilla & Nyiragongo Hike Congo.
Book 3 Days mountain Gorilla Trekking in Volcanoes National park rwanda & Hiking Mount Nyiragongo volcano in Virunga Congo for hiking adventure with ultimate gorilla expeditions, a local safari company offering congo safaris.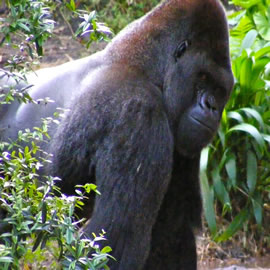 5 Days Lowland gorilla & Kahuzi Hike
Enjoy Lowland gorilla Trekking & hiking mountain Kahuzi volcano in Kahuzi Biega national park on 5 Days congo safari adventure at the most discounted price. Book gorilla tours & Mountaineering adventure to D R congo.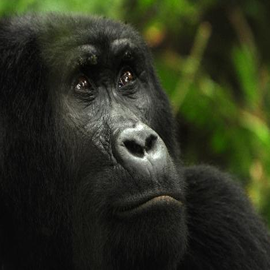 6 Days Congo Gorilla Trekking
Book 6 Days Congo gorilla Safari adventure to visit the eastern lowland gorillas & Mountain gorillas in Kahuzi Biega & Virunga national Park respectively at last minute travel deals to enjoy gorilla trekking in Congo & watch primates.