Rwanda Gorilla Trekking & Safaris
Primate safaris Rwanda is specialist in gorilla trekking safaris to Rwanda, tailor-made Cultural tours, wildlife safaris to Uganda, nyiragongo hike in DR Congo & Lowland gorilla trips in Africa.

Primate Safaris Rwanda trading as ultimate gorilla expeditions Limited offering Safaris & Tours in East Africa ( Rwanda, Uganda, Kenya, Tanzania) & Central Africa ( Democratic Republic of Congo,Republic of Congo),enjoy tailor-made African gorilla & wildlife epic journeys to Kenya & Tanzania after gorilla trekking & Mount Nyiragongo Hike.
A Rwanda gorilla trek is electrifying,hiking through lushly sloping hills and spotting a gorilla peeking out from the bush with a mother watching over her babies is a once-in-a-lifetime experience that changes you forever once booked with Primate Safaris Rwanda.
Your Rwanda gorilla Watching safari will be designed following extensive consultations between you, our planning team and Tour guides to be able to reward you with the best gorilla safari tour in Africa.
Even if you're Planning to visit the mountain gorillas & Eastern lowland gorillas in the wild or combined gorilla & wildlife tour in strong four wheel drives( 4WD) & boutique hotels in Rwanda. Book classic discounted Primate Safaris today.
Special Offer 5% Off Primate Safaris Rwanda
Treasures of Primate Safaris To Rwanda-Gorilla Trekking Tours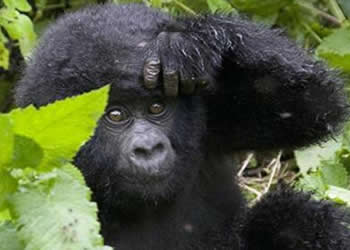 1 Day Gorilla Safari Rwanda
Go gorilla trekking in volcanoes national park on 1 Day gorilla tour rwanda with primate safaris Rwanda at the most competitive rate .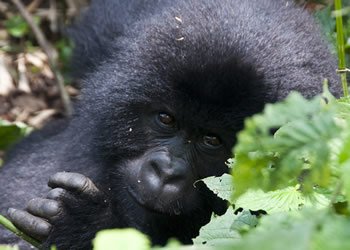 2 Days/1 night Gorilla Tour Rwanda
Visit Rwanda Mountain gorillas in Volcanoes on 2 Days gorilla tour with primate safaris rwanda to enjoy double gorilla trekking ( 2 Treks)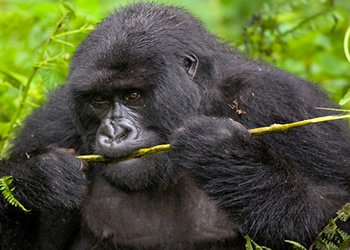 3 Days/2 nights Gorilla Trek Rwanda
Go gorilla trekking & Golden monkey tracking in volcanoes on 3 Days tour organized by primate safaris Rwanda at cheap prices.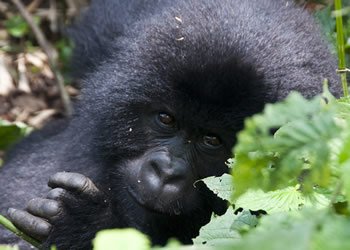 3 Days/2 nights Rwanda Chimps Trek
Visit the Chimps in Nyungwe primates on 3 Days Rwanda chimpanzee tracking adventure with Primate safaris Rwanda on budget Costs.
Secluded Safaris To DR Congo, Tanzania & Uganda
We pride ourselves on the quality of our itinerary planning and our personal touch for congo safaris.  Each Congo Safari and Nyiragongo Volcano Hike we put together is absolutely tailor-made according to the requirements and preferences of the individual couple.Your Congo gorilla Safari needs to be a truly once-in-a-lifetime experience and absolutely perfect!  With our in-depth knowledge and many years of travel planning experience, we can ensure that it will be.

5 Days Gorilla & Wildlife Safari
Enjoy gorilla trekking & wildlife tour in Uganda on 5 Days/4 Nights Africa gorilla safari adventure with primate safaris Rwanda at competitive price.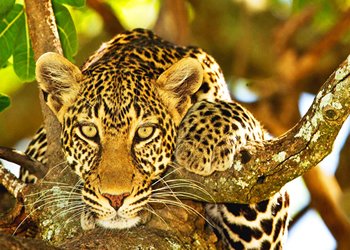 6 Days Serengeti & Gorilla Trekking
Planning to visit Serengeti in Tanzania & Mountain Gorillas? Book 6 Days Serengeti & gorilla tour with primate safaris Rwanda at the most competitive price.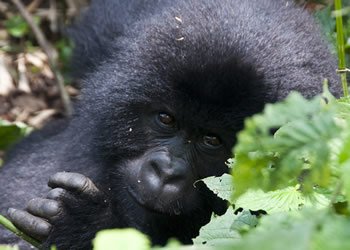 7 Days Rwanda Uganda gorilla Tour.
Book 7 Days Rwanda Uganda Gorilla Tour to enjoy gorilla trekking and wildlife viewing of big five animals at mostly affordable safari prices with primate safaris Rwanda.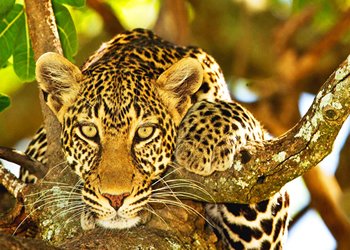 8 Days Tanzania Rwanda Safari
Book 8 Days/7 nights Tanzania Big five & Rwanda gorilla safari to enjoy Gorilla Trekking in Volcanoes & Watching the wildlife nature of Tanzania at affordable Rates.
Where Should you Visit in East Africa
East Africa is composed of five states including Rwanda, Uganda, Kenya, Tanzania, Burundi & Congo, all being ranked as the best tourism destination to visited on Honeymoon or Family safari vacation. With Safari Activities like Mountain & eastern lowland Gorilla Trekking, wildlife spotting which are all summarised below.  We would be happy to speak with you to create a tour that best fits your desires, budget and time frame, Call Us: +256392159498 .Email us:office@primatesafaris-rwanda.com
Republic of Rwanda
Mountain Gorilla Trekking
Chimps and other primates
Lake Kivu – boating and island tours
Rwandan Cultural Village Tours
Kigali capital tour, Genocide Memorial Museum
Congo Nile Trail
Democratic Republic of congo
Mountain Gorilla Trekking
Eastern Lowland Gorilla
Nyiragongo Volcano Hike
Mount Kahuzi & Biega Hike
Chimpanzee Tracking & Feeding
Wildlife Viewing in Okapi Reserve
Republic of Uganda
Mountain Gorilla Trekking
Chimpanzee Tracking
Chimpanzee Habituation
Wildlife watching like tree climbing lions
Mount Rwenzori & Elgon Hike
Nature walks & Community visit
Karamoja Cultural Experience