Primate Safaris Rwanda has been offering Gorilla Safaris in Rwanda, Uganda, Congo for over 10 Years now and we have expanded the horizons of operation to include Central Africa Destinations like Democratic Republic of congo. According to Safari Operators Manager   by Names of Luke who has visited Tanzania and been able to advise the possibility of the Rwanda Gorilla Trekking & Tanzania Safari and found out that its an crediable Safari adventure of a Life time.
Find a Complete comparison of East Africa Safari vs a South African Safari Trip with Primate Safaris Rwanda.
When it comes to tourism in the black continent of Africa, there are two major playing regions in the whole continent as far as this sector is concerned-East and South Africa. However, when we critically analyze the role played by each of these regions, we can deduce that of the two regions one is more suited for visiting than the other. Various factors can be assessed to give us a clear view of this entire fracas.
Deciding where to go in Africa is your first decision when planning your safari. Each destination offers an experience that is unique and awe-inspiring: whether you travel to Eastern Africa or Southern Africa the wildlife will astound you. On your adventure to any of these regions, some of your most memorable and meaningful experiences will be among the people you meet traveling with exceptional guides and sharing stories with indigenous people like the Zulu of South Africa or the Maasai of Kenya and Tanzania.
However, various scholars have tried their level best to exhaustively draw a distinction between attractions in the East African region to those in the South African region. This analysis is normally intended to see which region has more attraction and which one satisfies the adventurer's tastes and preference.
There are many factors to consider in deciding where to go on safari. As an African travel specialist, i have spent much of my time on African safari tours. I can help you decide where to go on safari in Africa basing on the highlighted factors below;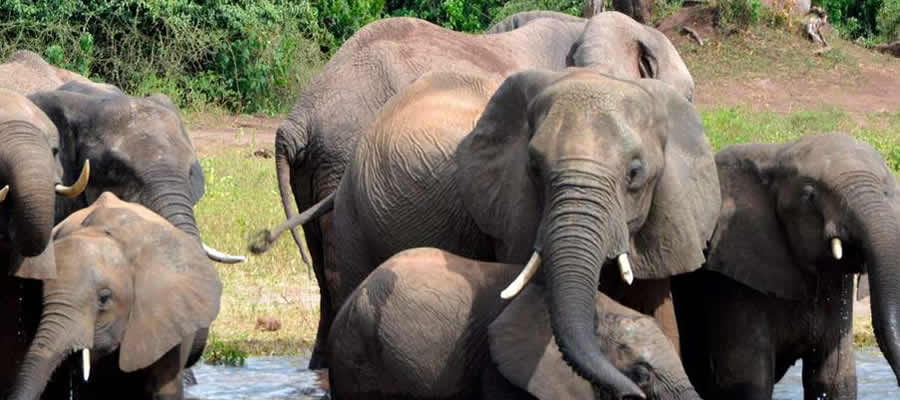 Southern Africa and East Africa are 2 very popular and well-visited areas for holidays & safaris. However, the question that we normally have to answer is; "If I had to choose… Which is better – East Africa or Southern Africa?"
By composition of countries, South Africa edges East Africa since South Africa has over seven countries which include; South Africa,Namibia,Zimbabwe,Botswana,Malawi,Zambia and Mozambique yet East Africa currently has five countries which include;Tanzani,Kenya,Uganda,Rwanda and Burundi.However,DR   Congo and Southern Sudan are on the verge of entering this conglomerate. So by virtual of the countries found in each region, one might think that the more the countries in the region, the more the attractions in that region since they tend to be evenly distributed in each country and this factor plays in favor of South Africa.
The general land scape in these two regions differs totally. In East Africa, most of the tourist attractions are found in hilly and mountainous areas which make it a little bit avid for mountaineers and climbers. Such areas include; Mt Kirimanjalo, Mt Rwenzori, Mt Elgon, Serengeti plains,Ngorongoro crater as well as the mountainous areas of Mgahinga in Uganda.Yet on the other hand, south Africa has semi-arid and desert areas that attract several tourists to that region. Such areas include; skeleton coast and Namibia desert found in Namibia, Kalahari desert found in Botswana and northern South Africa plus the Kruger national park of South Africa.
The wildlife species found in the two areas are essentially the same; most of the predators and plains game can be seen in both regions and only some birds and a few mammals and reptiles are distinct between the regions. The major differentiation is in the numbers of certain species and the general experience a visitor will have when viewing them.Forinstance Botswana and Zimbabwe are home to 80% of Southern Africa's 300,000 elephants and huge herds are a common sight along their northern borders and East Africa offers herds of zebras and wildebeests in the hundreds of thousands. The annual migration between the Masai Mara in the north and Tanzania's Serengeti in the south is a spectacle unequaled anywhere on earth today.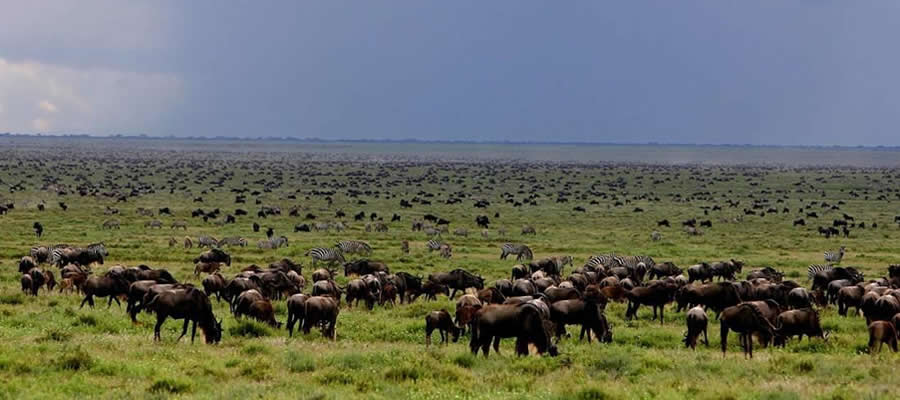 The weather is another factor to influence the influx of tourists to any of this region. The weather also varies between the regions. In Southern Africa, while each country varies, the rains generally fall between November and March with the rest of the year being mostly rain-free and most of the camps stay open year-round. The rainy or "green" safari season in Southern Africa offers benefits such as herbivores having their babies, lush green landscapes and dramatic skies, all of which combine to create superb photographic opportunities.However,in East Africa, October marks the beginning of the "short rains" while April brings "long rains. Many of the safari camps close during the long rains due to difficult driving conditions.
Another important factor to look at is the density of tourists & Accommodations in these two regions .The major differences between East Africa and Southern Africa for safaris is the density of tourists, the safari accommodations and the safari vehicles. Southern Africa is known for its luxury tented safari camps and huge tracts of wilderness areas with very low tourist densities, making for a private safari experience. For the most part, Southern Africa is dominated by huge land concessions, which are owned or leased by luxury safari camp operators, and these concessions are for the sole use of the individual camp and its guests. With an average camp size of only 10-16 guests and only one or two vehicles for the entire concession, one can drive all day and not encounter anything but wilderness and wildlife. While East Africa, in general, has earned a reputation for a high density of tourists staying in hotel-styled lodges.
However, there are a growing number of luxury lodges cropping up in East Africa, particularly in Tanzania and these lodges offer a far more exclusive experience than the large safari lodges which may have typified Kenya and Tanzania.
Safari vehicles also play a pivotal role in determining the region in which one to have a safari in.In south Africa, especially in the private safari lodges, the safari vehicles used here are modified, open-air Land Rovers which also add to the intimacy of the experience. On scheduled tours, companies use converted 10-Seater Land Cruisers, mini-busses & Overland Trucks. Whereas in East Africa the most common safari vehicle in East Africa is the mini-van with its pop-up roof, whereby passengers stand up to take pictures while peering out of the roof or sit in the enclosed vans. More and more companies also make use of 7-seater Land-Cruisers or Land-Rovers with pop-up roofs.
Culture is also another area of interest to put some emphasis in order to determine the region where one should go for a trip in Africa. Different tribes can be visited in Southern Africa such as Zulus, Swazis, Himbas & the bush men. In contrast, East Africa has more tribes and a lot of history about them which gives them an added advantage over South Africa. East Africa's most prominent tribes have a very rich culture that really appeals to the tourists and such tribes include; Baganda, Masai, Basoga, Batwa, Turkana and Karimajong.
The cost of a safari in these two regions also matters a lot. Most tourists look for a region where they can see a lot of attractions on a very limited budget. This is more so eminent in East Africa where the standard of living there is comparatively low compared to the one of South Africa. However, both regions have a wide range of accommodation standard on offer which will suit everyone's budget.
Another point of contention is the park entrance fees. In both countries, it is mandatory to pay before one accesses entrance into these parks. Comparatively all the park entrances are fair but it is said that East African fees are relatively higher compared to their counterparts in South Africa. However, it is only Tanzania in East Africa with relatively highly priced park entrances but all the other countries have fair park entrance rates.