Primate Safaris Rwanda has developed strong relationship with various safari lodges in rwanda, Uganda, Democratic republic of congo, Kenya,Tanzania to able to render various safaris in east Africa. Our reservation team is experienced with hotel rates and prices.
Depending on the region you're traveling in, we suggest the best accommodations & hotels with in the region to ensure your stay is enjoyed even if its camping adventures on Hiking holidays.
We recommend safari lodges from budget hotels, mid range hotels and luxury lodges for various safaris destinations. Whether you are planning a luxury safari vacation to Rwanda & Congo on multi country adventure or backpacking in cheap hostels on Rwanda tour. We suggest accommodation that fits in every budget and traveling style.
Volcanoes Lodges
Volcanoes national park is located in the northern province of Rwanda , its ranked as the home to the mountain gorillas and all gorilla trekking tours offered by Ultimate gorilla expeditions leads to Volcanoes national Park. Hotels & lodges found in this park include mountain gorilla view lodge,volcanoes lodge, Kinigi guest house,Muhabura hotel,Villa Da Gorilla,Five volcanoes lodge.
Mountain Gorilla View Lodge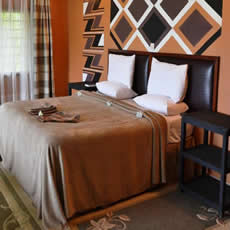 Book your stay on mountain gorilla view lodge which is a mid range hotel located in Volcanoes National Park, Mostly recommended to Middle range travelers on 3 Star Hotels.Enjoy gorilla trekking in Rwanda with ultimate gorilla expeditions.
Muhabura Hotel Budget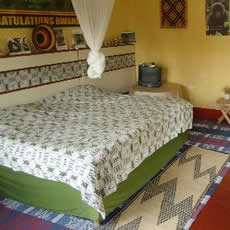 Muhabura Hotel is a budget lodge (2 Star Hotel) and its recommended for travelers that are taking gorilla Safaris to Volcanoes on Budget option , Dont miss to enjoy the cheapest price on gorilla trekking adventure to Rwanda, Expect good service worthy the price.
Sabyinyo Silverback Lodge luxury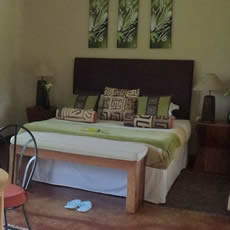 Enjoy the overnight stay at Sabyinyo silverback lodge which is a luxury 5 Star hotel located in Volcanoes national park, its recommended to luxury travelers that wish to enjoy gorilla trekking in Rwanda and advance booking is required .
Nyungwe Lodges
Nyungwe forest national park is well known for chimpanzee tracking & canopy walk, its located in southern rwanda, it has accommodation facilities ranging from Mid Range, Budget and luxury lodges. it has Gisakura guest house, Nyungwe forest lodge and nyungwe hill top Lodge. Book a Discounted price safari to nyungwe with primate safaris Rwanda to enjoy the stay in any of the accommodation below.
Nyungwe Forest Lodge Luxury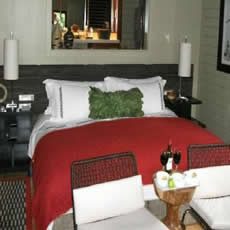 Visit Rwanda Chimpanzee Tracking in nyungwe forest with the overnight stay in Nyungwe forest lodge that is a luxury lodge 4 Star hotel recommended by ultimate gorilla expeditions.
Gisakura Guesthouse budget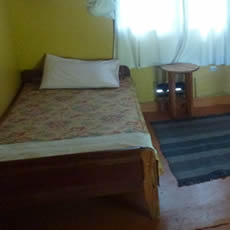 Traveling on budget option , Gisakura guest house is recommended to primates travelers that visit Nyungwe forest national park for chimpanzee tracking in the wild,its offering basic accommodation for travelers.
Nyungwe hill top view Mid range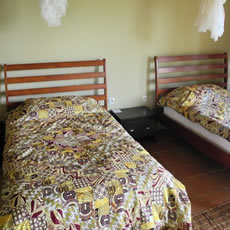 Find mid range accommodation in nyungwe forest recommended by ultimate gorilla expeditions called Nyungwe Hill Top lodge , offering moderate accommodation facilities to travelers .Book chimps Trek in Rwanda.
Akagera Lodges
Akagera Game Lodge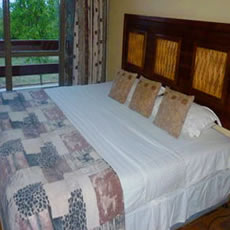 Being one of the best getaways and destinations at Akagera Np, the lodge offers exquisite reliable accommodation that is comfortable to all that visit the park on holiday.
Ruzizi Tented Camp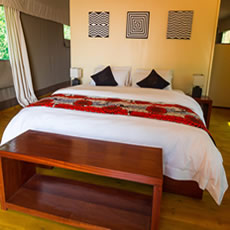 Situated along the shores of Lake Ihema offering exceptional views of the surrounding, Ruzizi tented camp has 7 en-suite tents suitable for all travelers worldwide.
Virunga National Park Lodges
Virunga National Park is located in the northern part of lake kivu and its nearest town is goma , Ultimate gorilla expeditions recommended the following hotels & lodges to travelers visiting congo, Mikeno Safari lodge, Bukima Tented camp, Lake Lavc hotel. Book a Congo gorilla safaris with primate safaris Rwanda.
Mikeno Lodge luxury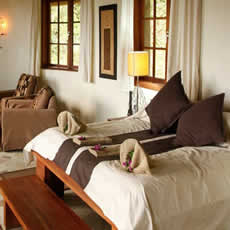 Are you traveling to Virunga National Park Congo, book a room at Mikeno Lodge to enjoy your stay comfortably while on vacation. The lodge offers hiking packages too.
Bukima Tented Camp luxury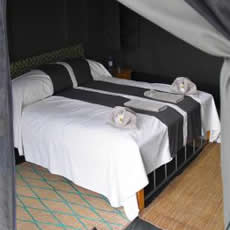 Situated strategically facing the massive Virunga National Park, Bukima offers affordable comfortable accommodation to guests that locate to Congo while on holiday.
Nyiragongo Summit Shelters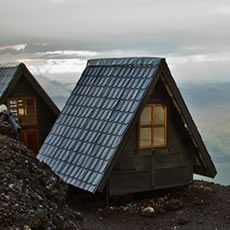 These are located at the top of the volcano offering accommodation to all hikers that get to the top of the volcano while on safari vacation holiday in Congo.
Kahuzi Biega  National park Lodges
Kahuzi Biega national park is located in the southern park of lake kivu, and its known for being only destination for eastern lowland gorilla trekking in Congo, We recommend the following lodges to travelers that have booked their safaris to congo with ultimate gorilla expeditions as part of primate adventure tour. Coco lodge ( Mid Range), orchids Safari lodge ( Luxury) and Far horizon hotel ( Budget) in Bukavu Town Congo.
Orchids Safari  Lodge luxury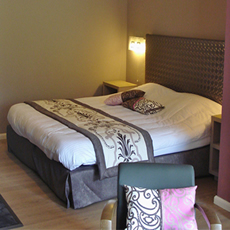 Orchids is a luxury Safari lodge located on the southern park of lake Kivu in Bukavu , its 4 Star hotel and recommend to lowland gorilla trekkers in Kahuzi Biega. Book Lowland gorilla Tour with ultimate gorilla expeditions to enjoy an overnight stay in this luxury lodge.
Coco Lodge Mid range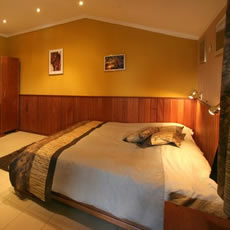 is a mid range safari lodge located in Bukavu, nice for travelers that are interested in understanding the Congolese music and local culture during the evening hours. Book Gorilla Trekking to Congo offered at primate safaris Rwanda site.
Far Horizon Hotel Budget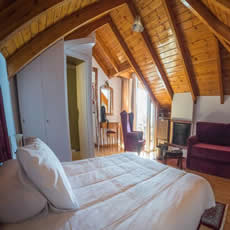 is a budget accommodation but offering nice services to travelers, Dont miss to trek the eastern lowland gorillas on budget option, book cheap Lowland gorilla tracking adventure with ultimate gorilla adventures in Africa.